Boostmyshop myPricing V3.1.1
Published on

•

2 mins read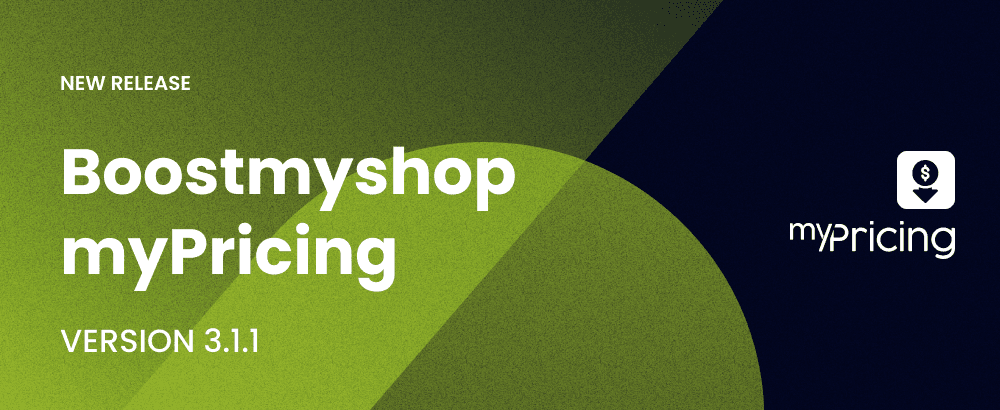 The new release of myPricing V3.1.1 brings reporting functionality to the application, allowing users to generate and download reports on their products and competitors. This functionality was previously only available through a separate product. In addition to this new feature, several bug fixes and improvements have been made to the application, including improved management of extended data file imports. The release note also includes information about upcoming features such as in-app subscription options, repricing performance information, and multi-channel repricing. Overall, this release aims to enhance the user's experience and provide more comprehensive data analysis tools.
Generate and download reports on your products and competitors
You can now generate reports directly from the myPricing interface. These reports can be downloaded for processing in your data processing or business intelligence tool. The following report types are available: Catalogue data report: Your catalogue product data, your extended product data, your price bounds, and your optimized price. Repricing data report: Your price bounds, your optimized price, and the positioning of your best competitor. Positioning report: Your product and its positioning against your best competitor. Complete competition report: Your offer and the whole competitive context. All the competing offers to your products are in this report.
Extended data import options
Import via file import, URL, and FTP is now compatible with all file types. You can generate a sample file from our wizard or integrate a file you already have. Files without column headers are now also supported without problems.
Bugfixes and Improvements
Improved management of extended data file imports
Overall, this release is a significant advancement in terms of data analysis and reporting capabilities for our customers. We are confident that these new features will greatly benefit our customers and improve their experience with the application.