Boostmyshop v3.6
Published on

•

7 mins read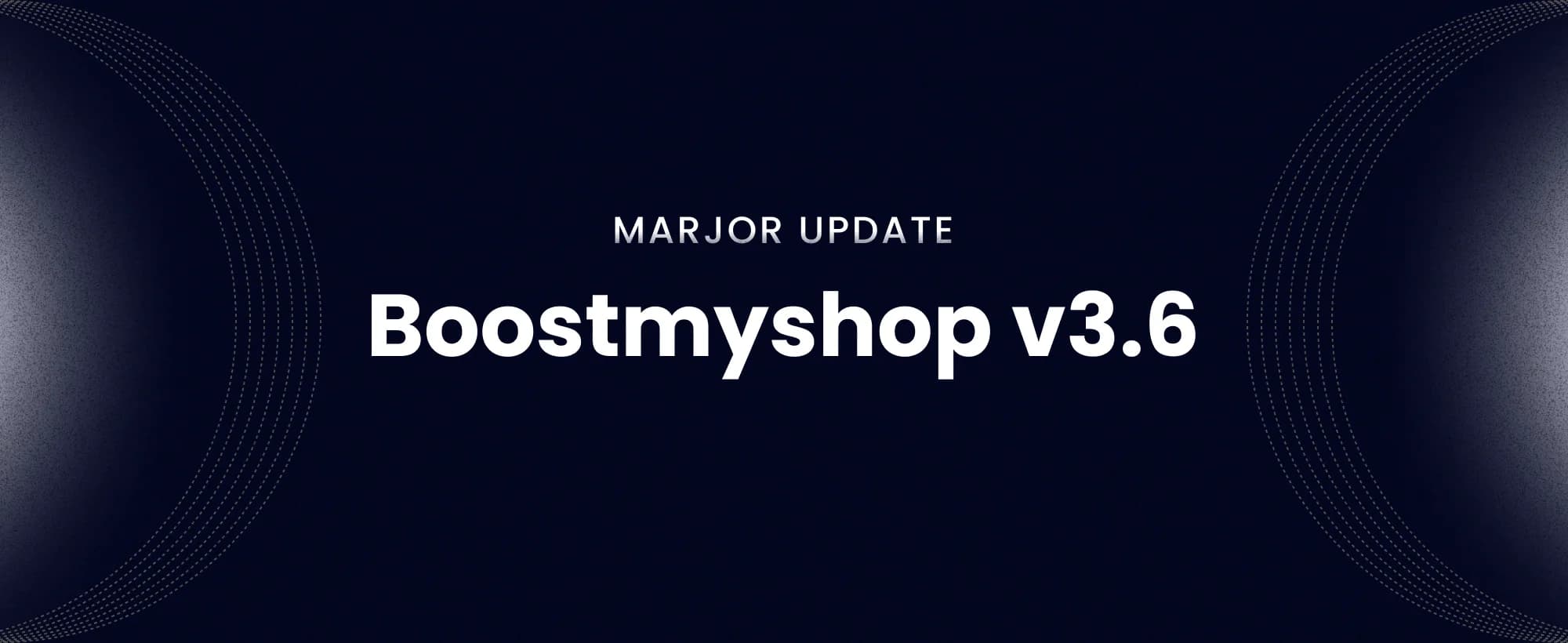 New Features
Introducing myMarket : Making Marketplace Monitoring a Easy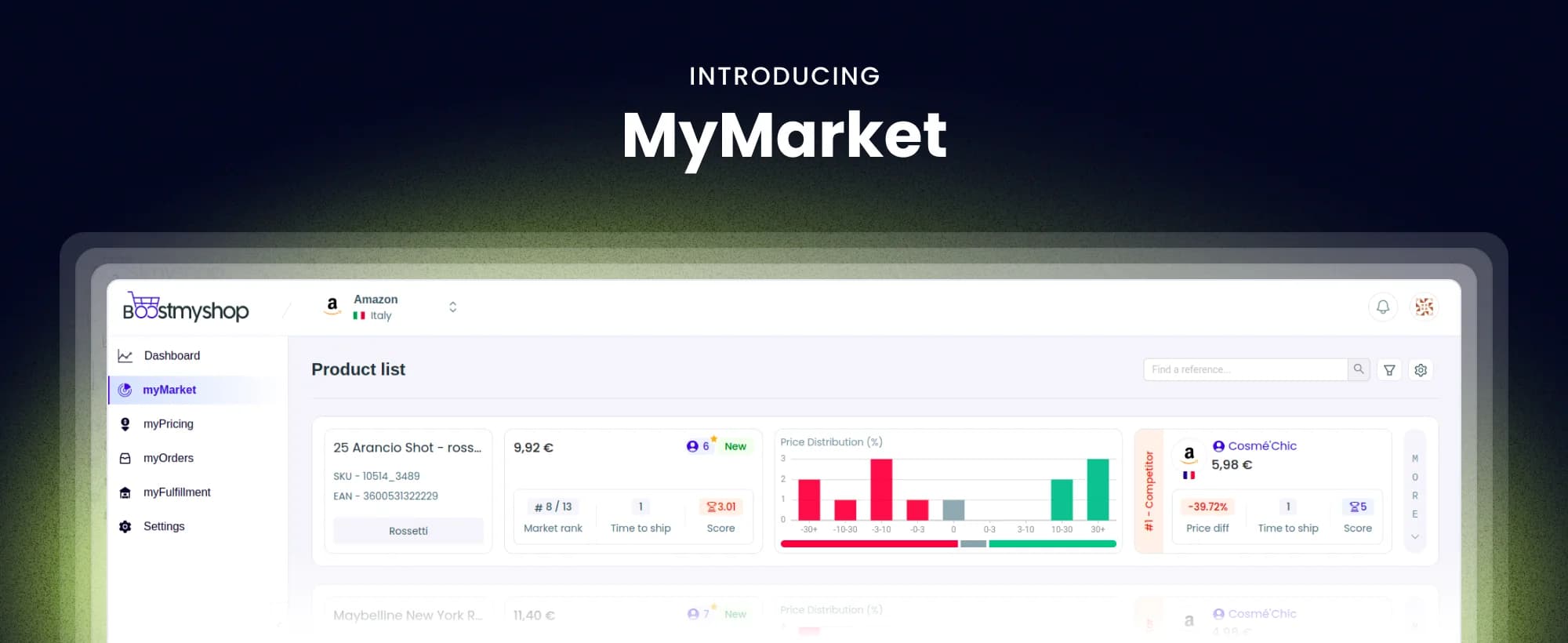 We are excited to announce the release of Boostmyshop myMarket, a powerful software solution designed to improve your competitor monitoring experience. With Boostmyshop myMarket, you can have a full view of your competitors not just in your marketplace but Globally.
Boostmyshop myMarket was designed to eliminate the tedious process of sellers moving between multiple marketplaces to monitor their competitors. This is a comprehensive and enhanced version of market radar from Bootmyshop myPricing which is solely focused on market monitoring. With the help of which you can Benchmark yourself and understand marketplace Competitiveness
Access Real-Time Market Data for Enhanced Marketplace Competitiveness
Monitoring is based on EAN/UPC from your product catalog in real-time.
Monitor competitors' offers in and across marketplaces
Have a comprehensive view of your pricing positioning.
Insights about a Product in a Single Row

myMarket provides a consolidated view of critical product details, enabling you to make quick and informed decisions. It helps you to understand your offer positioning and price distribution effectively, thus aiding in strategic planning and pricing.
Detailed View - on your competition with multiple analysis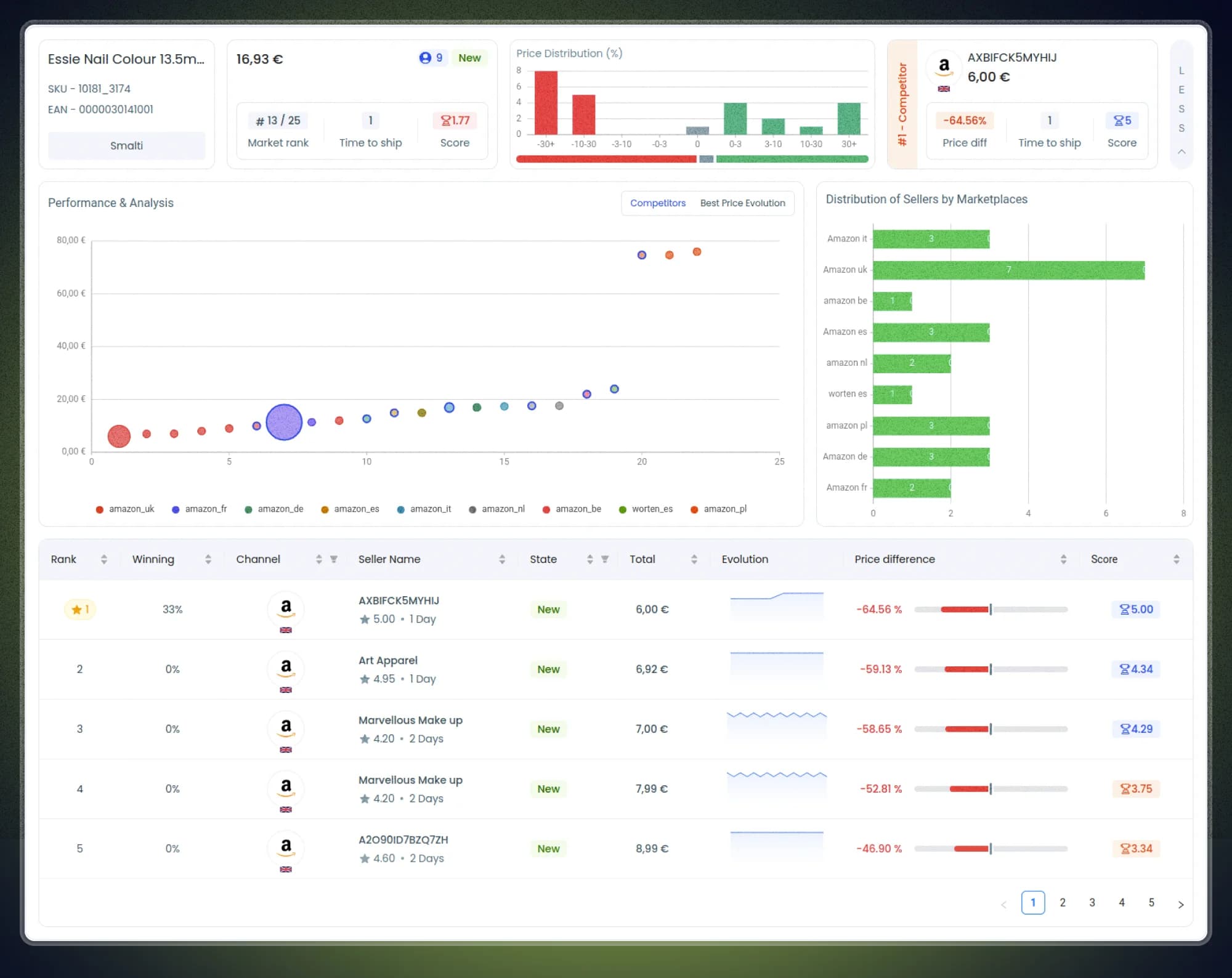 With performance and analysis graphs, competitor split-up, and a list view with filters, this feature offers an in-depth analysis of competitors. It empowers sellers to understand their competition better, helping them to strategize and stay ahead in the market.
Configure your Monitoring Preference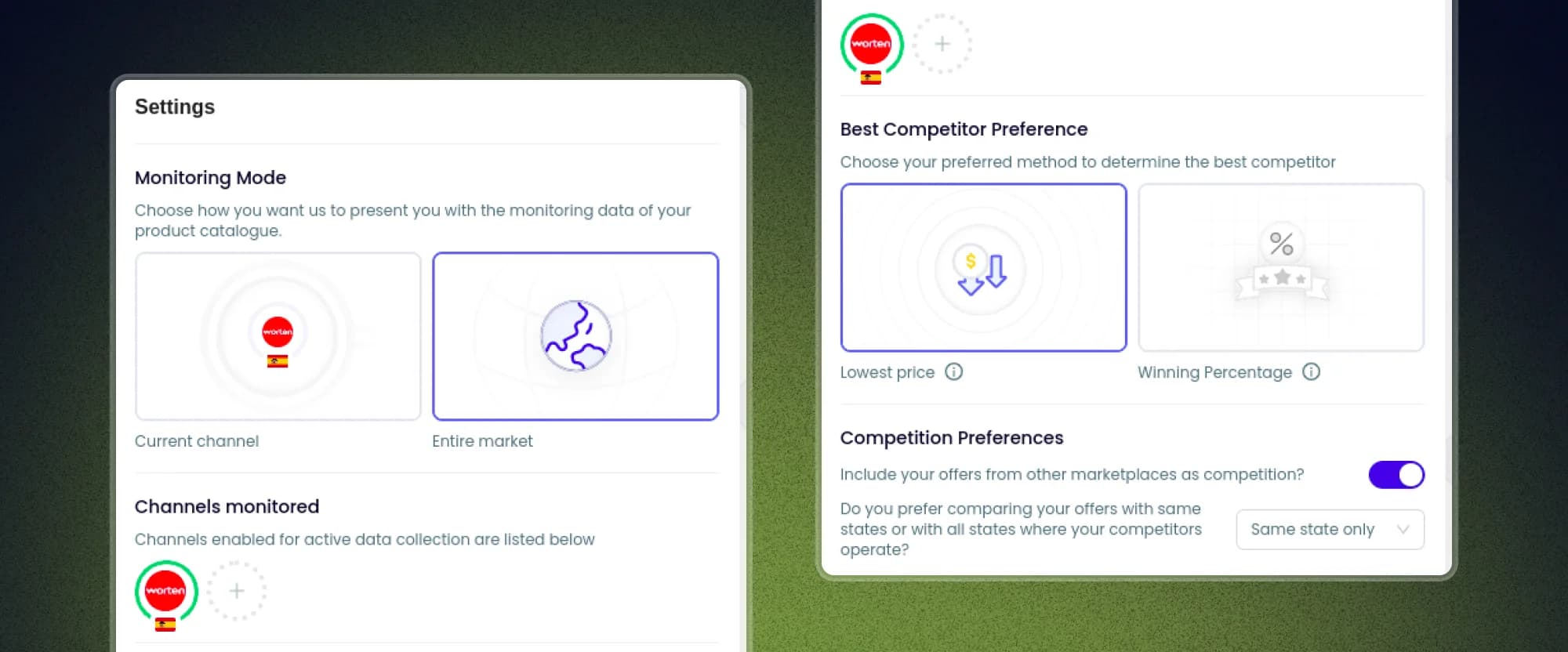 myMarket allows you to tailor the monitoring experience as per your specific needs. This personalization can lead to more relevant and precise insights, enabling you to focus on their preferred channels and competitors. It can ultimately result in better resource allocation and improved sales performance.
Introducing myOrder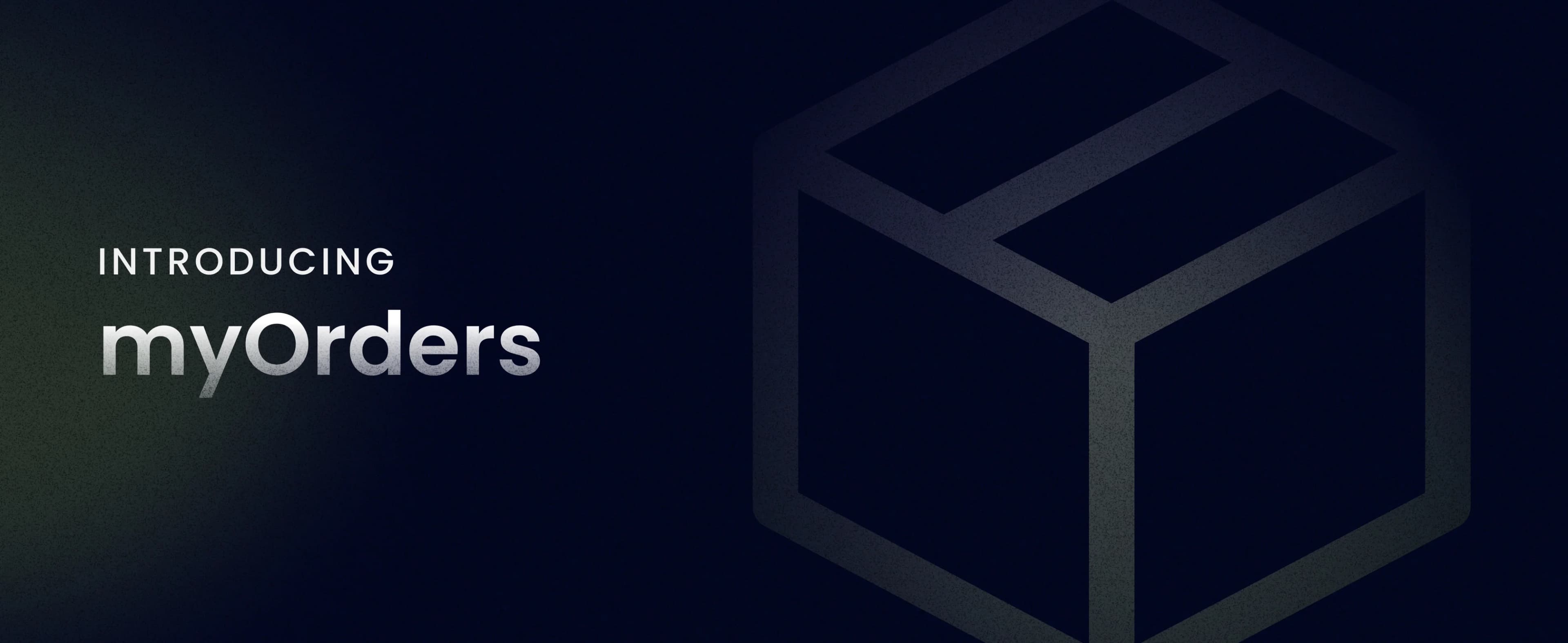 So, what can you expect from Boostmyshop myOrders? Seamless order creation and entry, lightning-fast order processing, and real-time order tracking are just the beginning. Our goal is to redefine the way you manage orders, making it simpler, smarter, and more efficient.
Order Management
myOrder allows you to effortlessly create and process orders. With an easy-to-use interface and rapid processing capabilities, managing your orders has never been easier or faster.
Carrier Label Generation
Enables you to generate and print carrier labels directly from the application. No more manual generation or third-party tools. With just a few clicks, your carrier labels are ready to be printed, saving you time and reducing errors.
Order Carrier Tracking
Stay updated with the status of your shipments in real-time. The myOrders feature provides you with up-to-the-minute tracking of your order carrier, giving you complete visibility of your shipments and peace of mind.
Order Delivery Tracking and Issue Detection
Monitor your orders from dispatch to delivery. The myOrders feature not only tracks your orders but also identifies any issues that may arise during the delivery process. This proactive issue detection allows for prompt resolution of problems, ensuring your orders reach their destination without delay.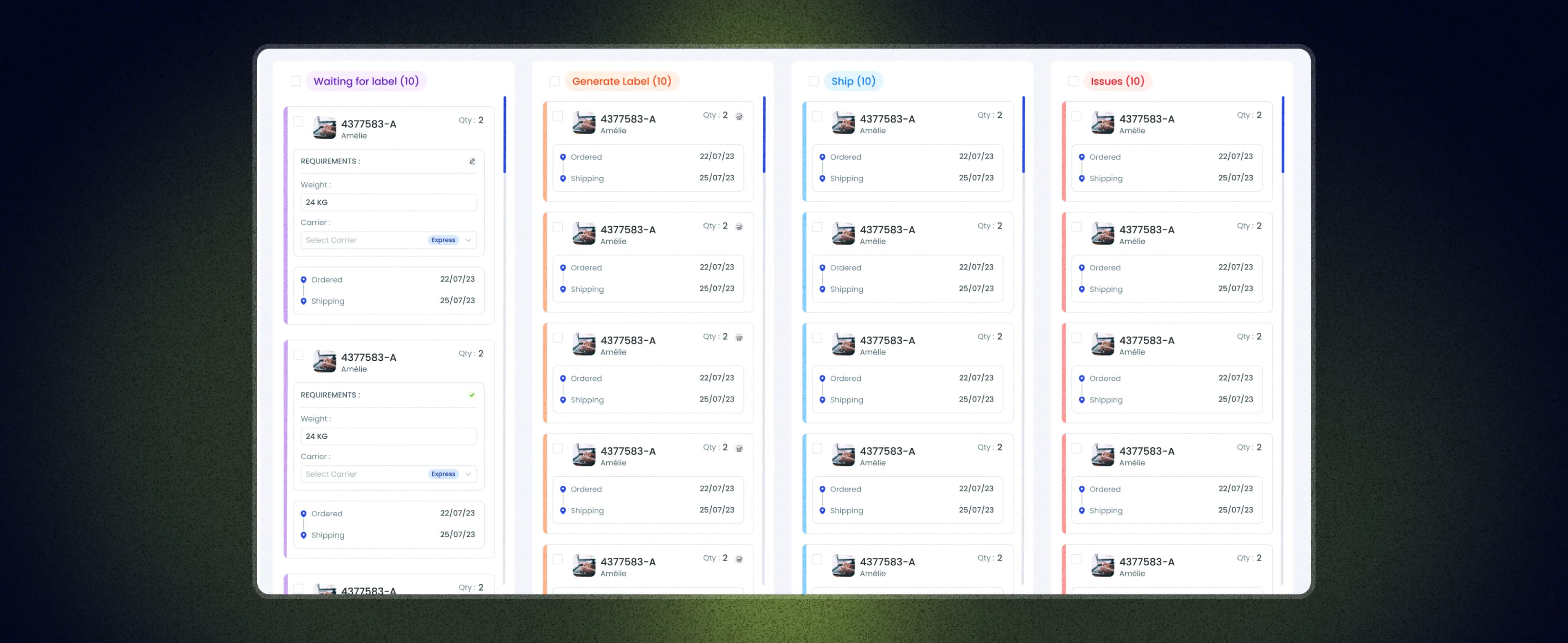 myOrder provides a Kanban view, which organizes your orders into different stages such as 'waiting for label', 'label generated', 'shipped', and 'issue with order'. This intuitive and visual approach provides a clear overview of your order status at a glance, making it easier to manage and expedite the process.
For Users from Marketplaces FNAC and DARTY
Even the existing myOrders page accessible for other marketplace users is in development. Coming soon.
Currently, this solution is available only to selective users. You can join the beta testing of the solution on a request basis. Contact us through support.
Introducing Boostmyshop Assistant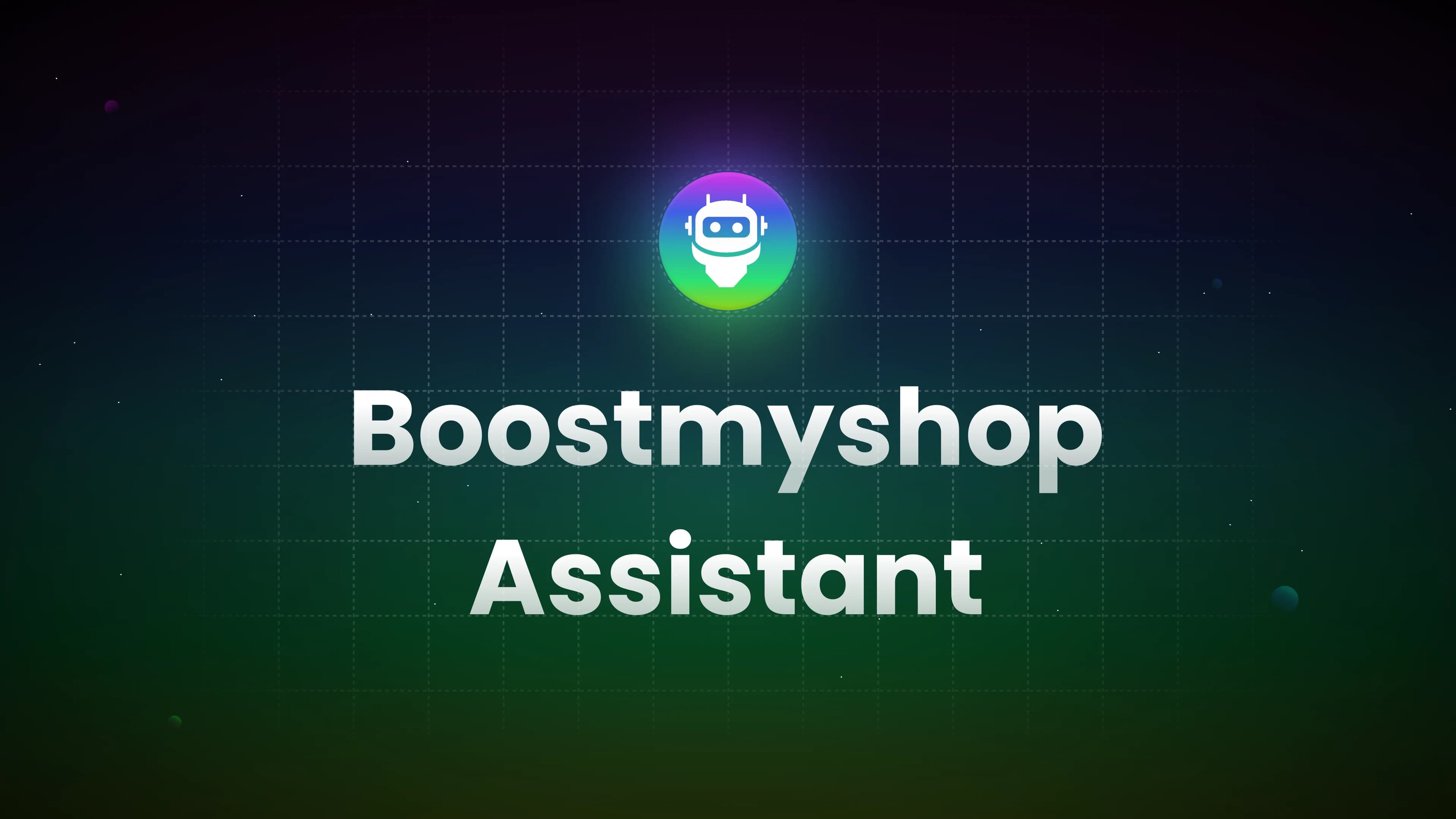 Supercharge Your Selling Strategies with Cutting-Edge Market Monitoring and Repricing Capabilities!
We are thrilled to introduce BoostMyShop Assistant AI, the latest addition to the myPricing app, this AI assistant will give insights about your current account condition and also give insights about all the market and pricing information we have in our app.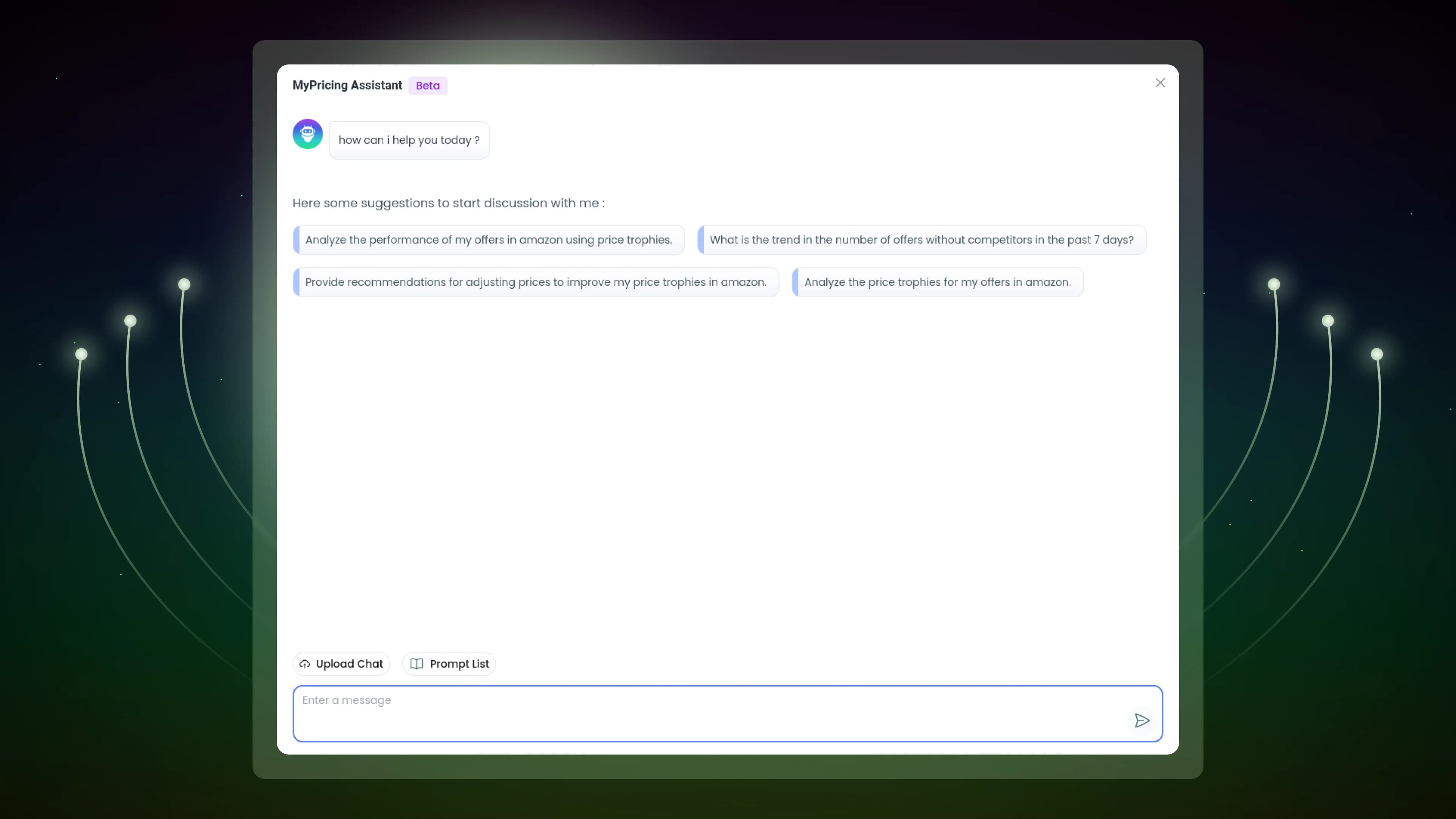 Things you can do with Boostmyshop Assistant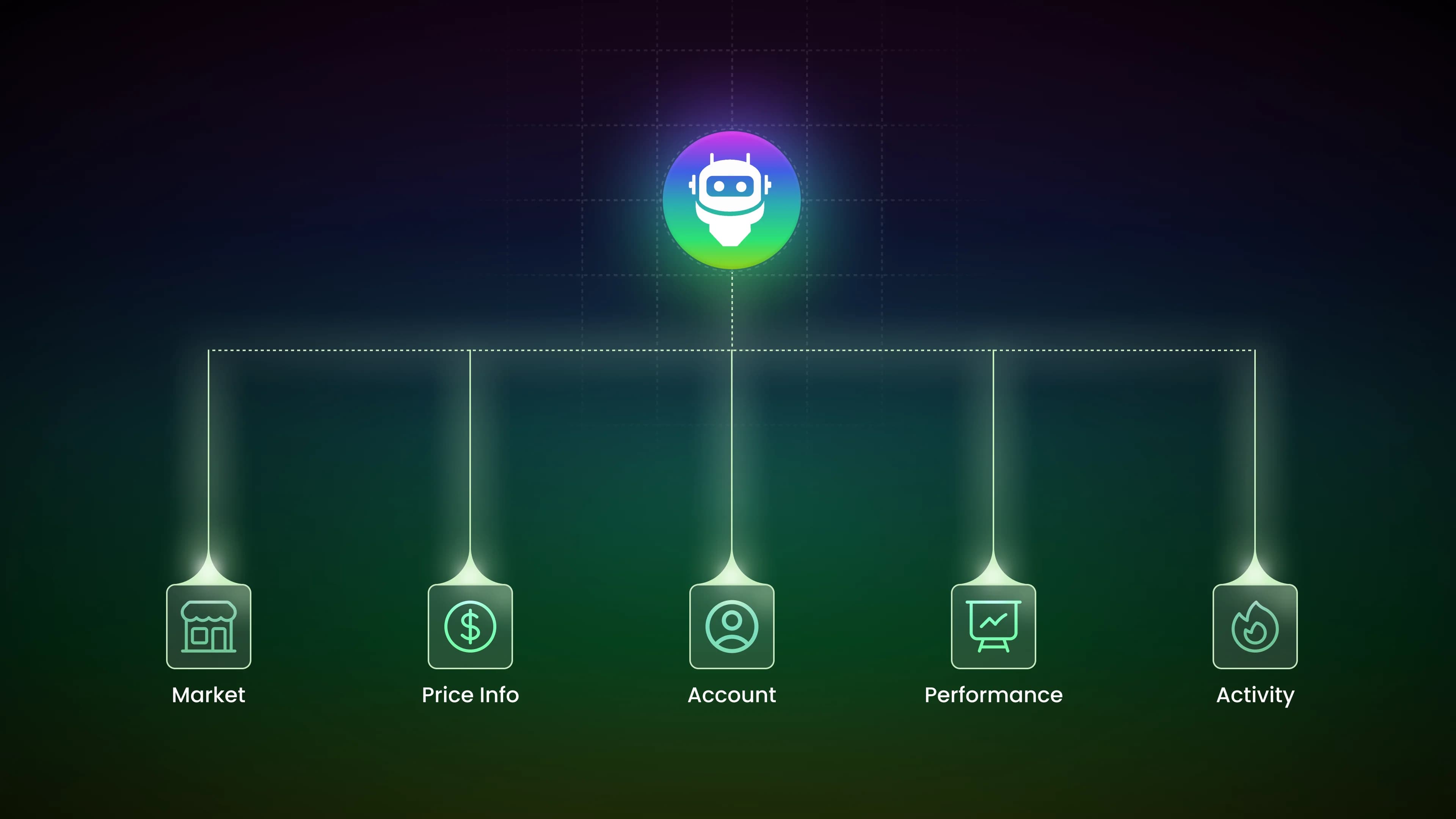 Account Information and User Management
Gain insights into your company, user profiles, and team members linked to your myPricing account. Stay updated with your subscription details such as plan selection, pricing, and usage. Get personalized advice on whether to upgrade or downgrade your subscription to enhance your user experience.
Product Market Analysis
Investigate product offers and market information across various sales channels, excluding yours. Search for products in your catalog using keywords, and comprehend their performance. Generate a comprehensive "market rating" for your entire catalog, giving you a complete view of your competitiveness.
Price Optimization and History
Access the latest price optimization data for your products, including optimized price values, calculation basis, and top competitors. Dive into the price optimization history to analyze trends and make data-driven decisions. Discover the price optimization strategy tailored to your sales channel, ensuring you maximize your sales potential.
Activity and Performance Metrics
Monitor crucial indicators related to your product catalog, such as in-stock products, publishable products, detected products, and detected offers. Track your catalog's market rating trend over time, enabling you to adjust your strategies as needed. Keep a close watch on your price trophies, including offers without competitors, winning offers, competing offers, and losing offers.
Integration and Data Synchronization
Check if you have connected any external apps to import or export data, expanding your capabilities. Stay in the loop with detailed logs of data synchronization, ensuring your information is up to date and error-free. Get real-time statuses of various components of your sales channels, guaranteeing smooth operations.
Maximize Your Boostmyshop assistant Experience - Prompt Template
To simplify your interaction with the assistant, we have curated a list of prompts. Use these to quickly access the main information you need.
Feature Enhancements
Select preferred product --> " Market data " --> " Competitive environment " -- > " Within Marketplace ". Added URLs to Competitors' Product Offers

Select preferred product --> " Market data " --> " Competitive environment "-- > " Global Marketplace ". List of All Global Competitors Offers from all marketplaces rather than the best competitor for each marketplace

Select preferred product --> " Product data " --> " Product Attributes " Option to add shipping cost and shipping price field manually for every product.

While importing the catalog, if an error occurs, we can now provide you with precise details regarding the nature of the error. We will pinpoint the exact issue for you, allowing for a more accurate diagnosis and resolution.

From Settings --> " Pricing " tab --> " Choose Strategy " --> " Cost Strategy " We have provided options to add the type of shipping costs such as wholesale price, shipping price and reference price.
Bug Fix
Data Inconsistency
Issue : Select preferred product --> " Price optimization " tab --> " Price info " section -> On hovering "Competitor price"
Some users found that the split up of price and shipping fee displayed was not ideal.
Fixed : Now users can see the exact split up of the competitor's price.
UX Inconsistency
Issue : Select preferred product --> " Product Data " tab --> " Product Attribute " Section --> While adding "Reference Price"
Some users faced difficulties in adding the "Reference Price" and Saving it.
Fixed : Now the UX glitch has been rectified.
UI Inconsistency
Issue : Under Settings --> " Market Monitoring " tab There was a Text Overflow issue in the Added Channel for Active Data Collection
Fixed : The issue has been resolved.
Functional Irregularity
Issue 1 : Under "Sort by" --> On " Quick Export " Some users found that the URL generated for download was empty
Fixed : The issue has been resolved. Users can now download content without encountering this problem.
Issue 2 : Under Settings --> " Pricing " tab--> " Change Strategy " option When engaging this option, the competitors are included or excluded from monitoring resets and the competitors listed are removed.
Fixed : The issue has been resolved and there will be no hindrance when changing the strategy.