myPricing V3.5
Published on

•

4 mins read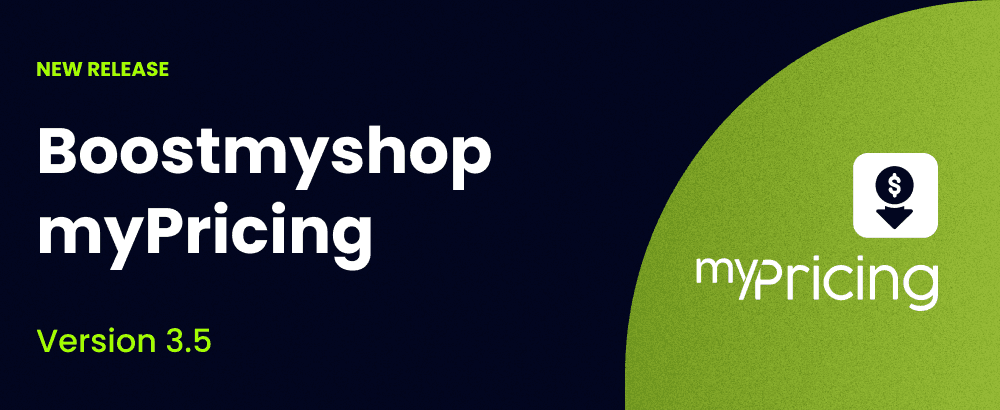 We are thrilled to bring you myPricing 3.5,a major update that significantly expands the capabilities of our tool.This release is centered around two key features that will revolutionize how you understand your competitive environment and optimize your pricing strategy across the entire market. Lets dive into the details
New Features
Global Market Intelligence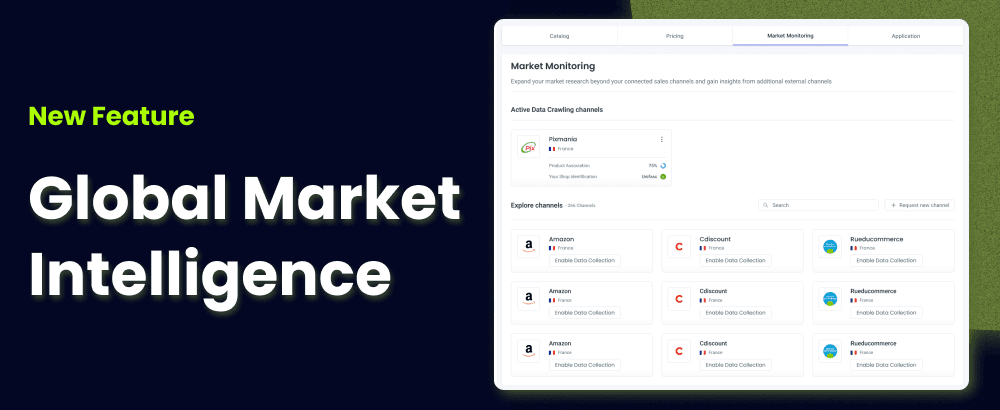 Take Your Competitive Understanding to the Next Level The Global Market Intelligence feature is designed to broaden the scope of your data collection for competitive intelligence. In the past, this scope was limited to the sales channels you had connected. Now, with myPricing 3.5, you can activate price collection on additional channels, giving you a precise positioning on your entire market. This means you're no longer confined to understanding your positioning within your own sales channel. You can now fully comprehend your positioning across the entire market. For example, if you sell on Amazon, where previously your competitor insights were limited to Amazon, you can now gain insights into your competitors across a multitude of sales channels such as Google Shopping, Rakuten, FNAC, Darty, and more.
Advantages of Global Market Intelligence
Get a comprehensive view of your competitive landscape.
Identify opportunities and threats across multiple sales channels.
Make more informed strategic decisions based on a complete market overview.
You now have two price optimization modes at your disposal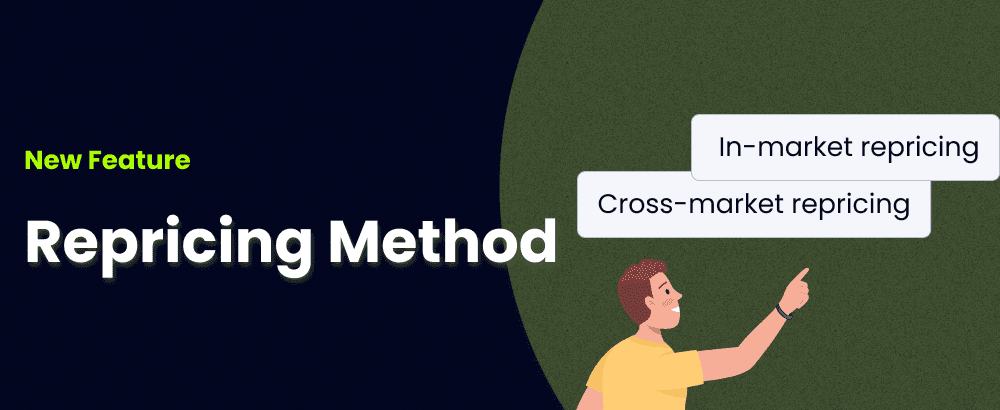 In-Market Repricing for targeting only the competitors of the connected sales channel, or Cross-Market Repricing for targeting the entire market.
Advantages of Global Market Price Optimizations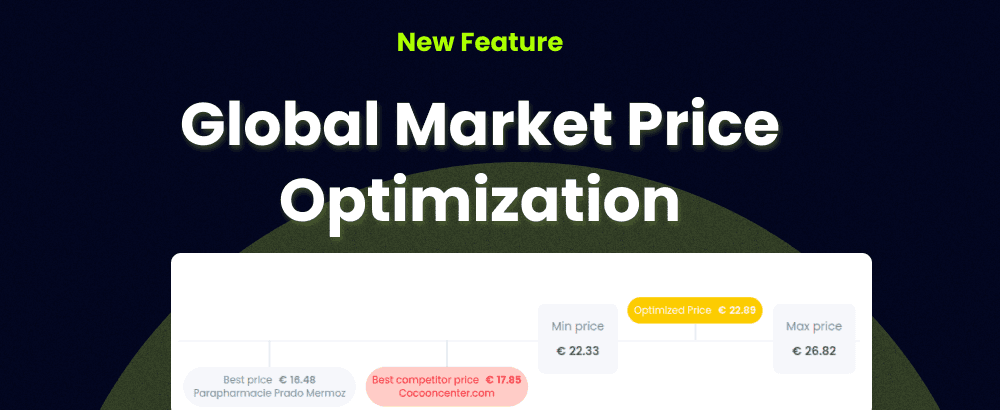 Optimize your pricing strategy across your entire strategic market, not just your sales channel. Gain a competitive edge by providing the best offers in the market. Drive more sales and revenue by capturing price-sensitive customers. These two new features are transformational, providing you with comprehensive market insights and empowering you to make data-driven pricing decisions. We believe that these enhancements will provide you with the tools you need to increase your business competitiveness and success.
New Sales Channels Available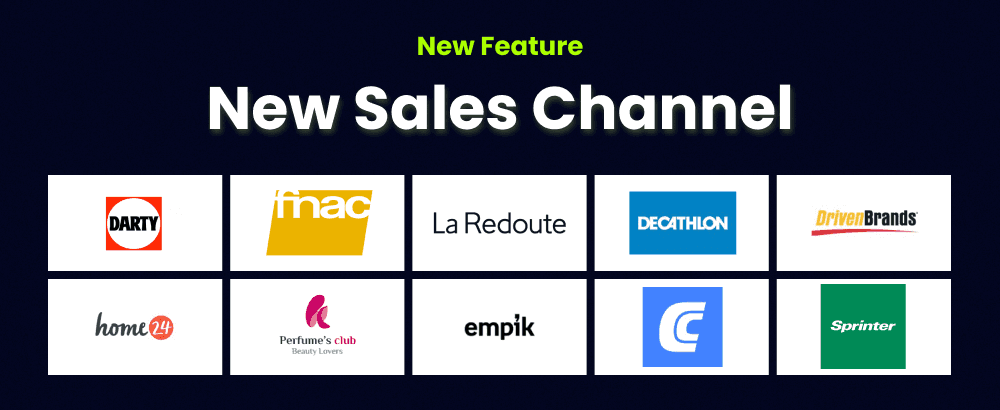 We've expanded our reach to include Fnac, Darty, Perfume's Club, Decathlon, DrivenBrand, Conrad, Home24, Empik, La Redoute, and Sprinter.
New Subscription Management Page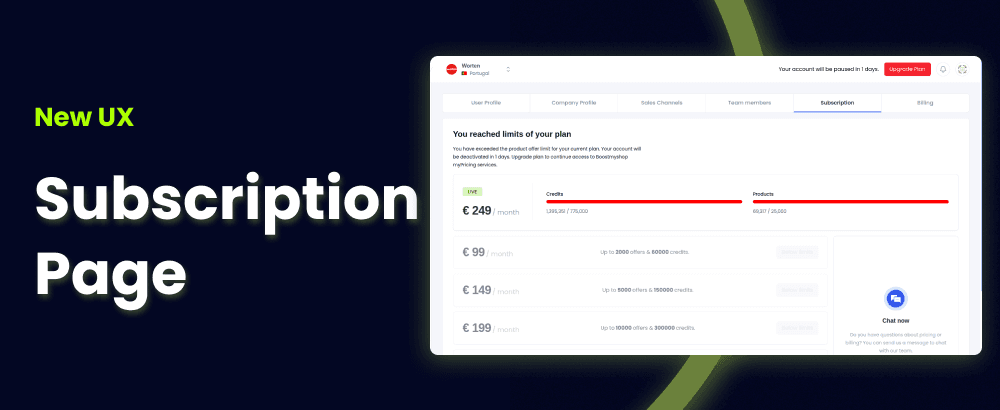 You now have the autonomy to manage your subscription independently. This page provides a clear view of your subscription quotas and their usage during the month. You can adjust your subscription according to your strategic needs.
Improvements
Better Understanding of Price Optimization
The price optimization widget has been redesigned to provide all the information you need to comprehend how myPricing positions your offer.
Activate/Deactivate Price Synchronization
You can independently activate or deactivate the sending of your optimized prices to Shopify without any intervention from our team.
Direct Access to Product Sheets on Sales Channels
Check and consult competitive information directly on the various sales channels with just one click from your product pane.
Manage Sales ChannelsWithin Your Customer Area
We've moved the management of your sales channels to your myAccount space, where you can manage all your connections with no changes from the previous version.
Display of Source Names for Imported Product Attributes
Product attributes imported from external sources now display the name of the source from which they were imported.
Bug Fixes
Improved prioritization of catalog imports

Enhanced management of competitor exclusion/inclusion

Adjusted mapping for external applications

Improved management of country-specific shipping for Mirakl
We're confident that myPricing 3.5 will empower you to better navigate your competitive landscape and optimize your pricing strategy across the market. We look forward to hearing your feedback and seeing your business grow with these new capabilities.