myPricing V3.2
Published on

•

4 mins read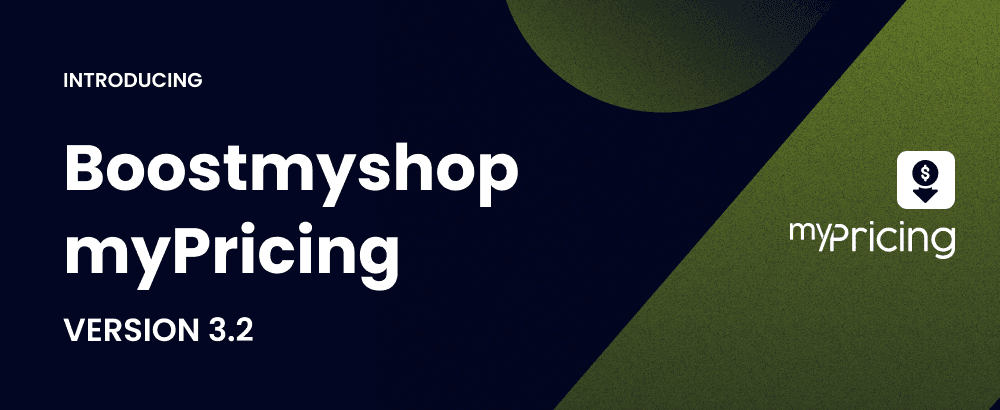 We are excited to announce the latest update to our Boostmyshop myPricing platform, available today. This release includes several new features and improvements that will enhance your experience and help you better manage your online sales channels.
New Features
Product Matching Wizard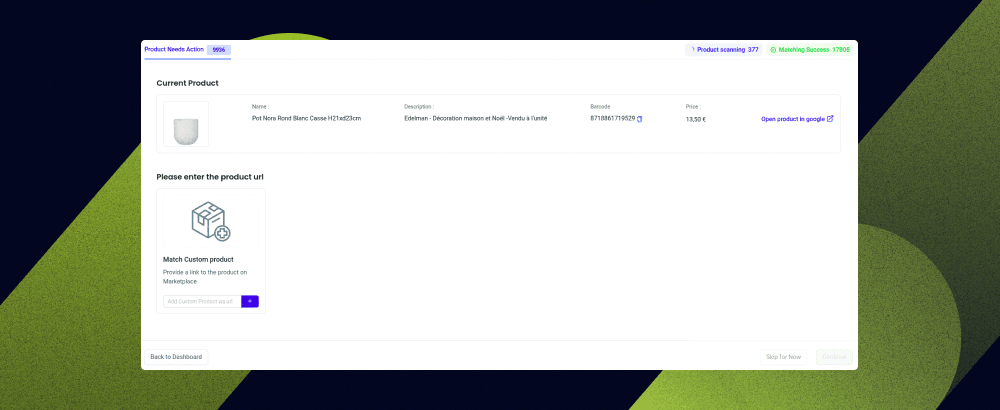 A matching tool to quickly perform product matches for which no result could be found by our automatic matching algorithm. This tool also allows you to modify product matches in order to perform a matching on the offer of your choice.
Application Center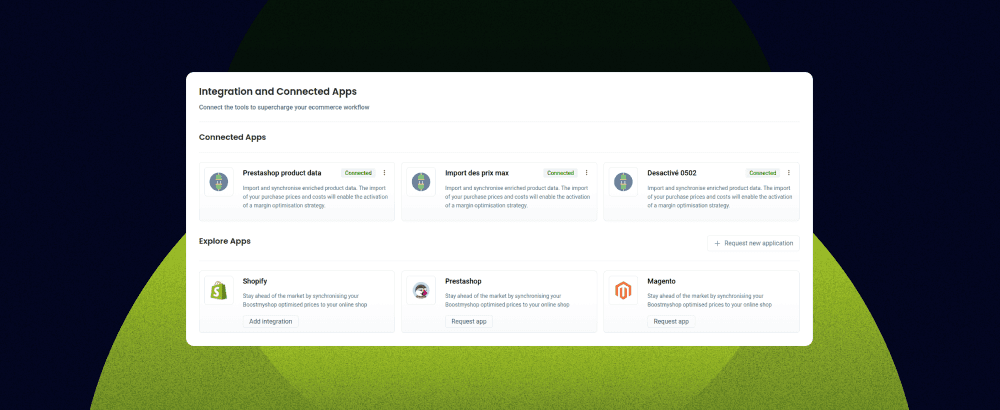 It is now possible to manage connections to external applications from a single page. This application center gathers all the available external applications in order to extend and maximize the functionalities of MyPricing.
Shopify Application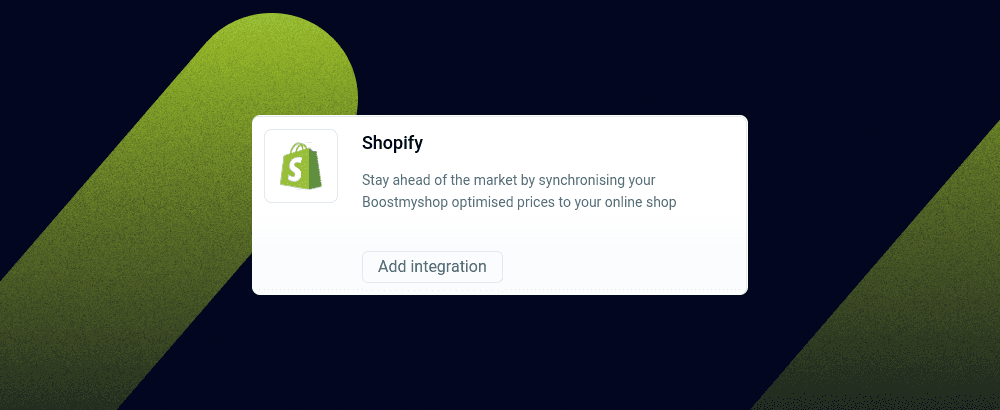 The 1-click connection to Shopify is available from the application center. This connection to Shopify allows live updating of optimized prices on a sales channel to its Shopify. It is therefore possible to optimize the prices of your Shopify in relation to a specific sales channel such as Amazon, Google Shopping or 300 other marketplaces available at MyPricing.
Magento 2 / Prestashop Connection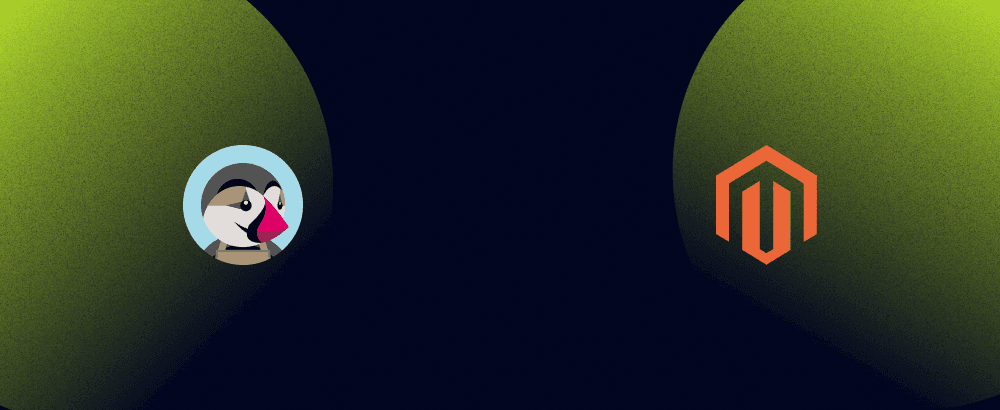 MyPricing v3 is now compatible with Magento 2 and Prestashop extensions. This connection to our on-premise extensions allows you to update directly the optimized prices on a sales channel to your Magento or Prestashop. It is therefore possible to optimize the prices of your website for a specific sales channel such as Amazon, Google Shopping or 300 other marketplaces available on MyPricing.
Compatible with 4 new Amazon countries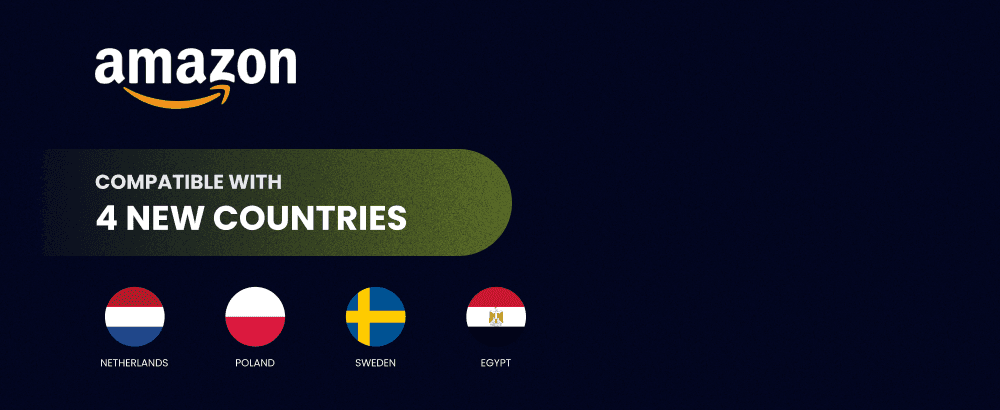 MyPricing is now compatible with four new countries for performing your competitive intelligence and price optimization: the Netherlands, Sweden, Poland, and Egypt.
Display of New Features and Application Updates
The new features and updates of the application are displayed in the header of the application. All the information related to the releases and changelogs are available from this panel.
Updates and Improvements
Market Radar Search Optimization
The Market Radar benefits from improvements made to the core of our application to improve the search results and association with offers on the whole market. Several improvements allow for considerably improved results displayed in order to give you the clearest vision of the market.
New version of Product View
Your product and market detail view evolves to prepare for new features and market data. In order to clarify this product view, you can now find 3 main tabs: Product data, Market data, and Price optimization. The market radar is now available in the product view with all the offers observed on the global market. This view is added to the "Market" tab.
Performance optimization for Amazon
The technical migration to the new Amazon technical standards is complete. This migration and the optimization of the processes related to the update of prices and market knowledge allows for optimal performance against your competitors.
Improved Performance and Stability of Enriched Product Data Imports
The import of enriched product data from our application center has been improved and is more stable. The import of these data (Purchase cost, Additional costs, Platform commission, taxes, etc.) does not interfere with the other processes of MyPricing, allowing for better performance and stability.
Bug Fixes
Several bugs related to the performance and stability of MyPricing have been fixed by our teams.
Registration, deletion, update of payment methods
The MyPricing user interface has been improved to offer a better user experience and easier navigation.
We are committed to continuously improving MyPricing to help you grow your business. If you have any feedback or suggestions for future releases, please let us know.